Ministers of Alpha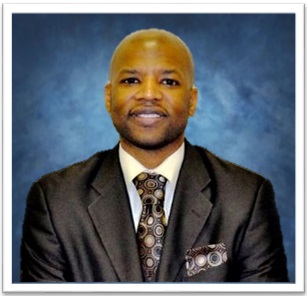 Minister James D. Aldridge  was born in 1971 in Bristol, Pa., and raised in Levittown, where he currently resides. In 1992, James accepted the Lord Jesus Christ as his personal Savior at Community Baptist Church in Bristol. While at Community Baptist, James faithfully served on the trustee board and in the Sunday school, Children's Church, and outreach street ministries.
On September 26, 2004, James was called into the ministry. After preaching his first sermon, "The Love of Jesus" (based on John 3:16), Minister Aldridge was licensed at Community Baptist Church, where he continued to passionately serve until August 2008. In May 2010, Minister Aldridge and his family joined the Alpha Baptist Church family. 
He and his wife, Charlotte, have five beautiful children: four sons, Jammer, James Jr., and twins, Raekwon and Daquan; and a daughter, Ebony.
Minister Aldridge's favorite Scripture verse is Psalm 51:10, "Create in me a clean heart, O God, and renew a right spirit within in." His favorite song is "The Best in Me," by Marvin Sapp.
-Min. Aldridge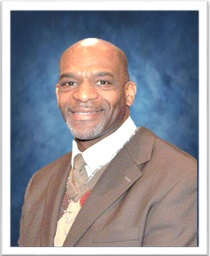 Minister Ronald Garrett Jr.  was born in Newark and raised in Plainfield, New Jersey. He graduated from Plainfield High School in June of 1979 and completed his undergraduate studies at the University of Maryland, Eastern Shore in 1985 receiving a Bachelors of Science degree in Business Administration with a minor in Economics. Ronald served as a Fleet Analyst in the United States Air Force in Tucson, Arizona. In 1990 he married Dawn E. Elliott. They were blessed with two children, a son Ronald Anthony and a daughter Amber Michelle.
The Garrett family moved to central New Jersey in 2001 where they attended St. James Baptist Church in Beverly, New Jersey. In 2006 Min. Garrett was licensed to preach the gospel at St. James Baptist Church in Beverly, NJ.
While a member of St. James Baptist Church, Ronald held the position of Trustee Board Chairman and was a member of the Joint board. Min. Garrett Joined the Alpha Baptist Church in March of 2010 and currently serves in the Prison, Feed the homeless and the Evangelism ministries. Ronald is currently pursuing a Masters of Divinity degree at Cairn University.
-Min. Garrett Jr.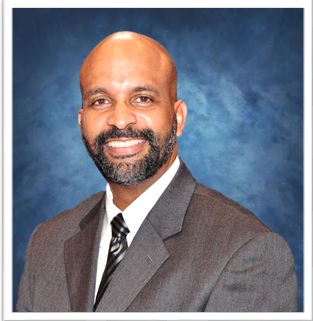 Minister Robert C. Taylor  accepted the Lord at an early age. In 1988, he joined the Alpha Baptist Church in Willingboro, NJ where he serves an Associate Minister and member of the Pastoral Team, Coordinator of the Children's Church Ministry, and Adult Bible Study and Sunday School Teacher.
Minister Taylor received his Bachelor of Science Degree in Bible with an Emphasis in Christian Leadership from Philadelphia Biblical University (now Cairn University) in December 2008. He began his college education at Burlington County College (BCC) with the intent of majoring in Computer Science. However, after two years of study at BCC, Minister Taylor, who had been ordained as a Deacon in 2006, felt that a career in computers was not the direction in which God was calling him. As a result, he turned his attention to a more intense study of God's word and enrolled in Alpha's Ministry Training Class, seeking greater clarity regarding God's plan for his life. After completing the course, Minister Taylor became Alpha's Upper Elementary Sunday School Teacher for 4th, 5th and 6th graders and discovered a true calling for ministering to children and youth.
Shortly thereafter, Minister Taylor enrolled in the Advance Program at Philadelphia Biblical University (PBU) for a degree in bible studies. While completing his degree, he began working in Alpha's Children's Church Ministry and soon moved into the leadership role as Children's Church Coordinator. While continuing to work on his degree at PBU, Minister Taylor also attended the University's Institute for Higher Learning from which he earned certification in Children's Ministry Leadership.
After much prayer and in consultation with Alpha's Senior Pastor, he expressed his feeling that God was calling him to serve as a minister of the gospel. In January 2009, he was licensed to preach by Alpha Baptist Church. Minister Taylor's favorite bible verse is Jeremiah 29:11 which reads, "For I know the plans I have for you," declares the LORD, "plans to prosper you and not to harm you, plans to give you hope and a future."Regarding this passage, Minister Taylor says, "It reminds me that God has a plan for my life as I impact the lives of others; particularly young people." Minister Taylor continues to provide leadership to Alpha's children and youth and is excited to see how God will continue to use him in His service.  He is married to Reverend Pamela Taylor and they are the parents of two sons – Christian and Kevin.
-Min. Taylor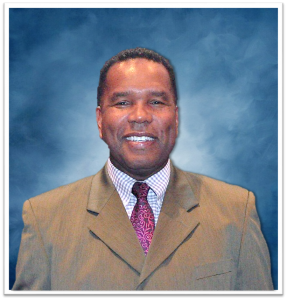 Minister Duane J. Wallace  was born in Philadelphia, PA. Raised in both Philadelphia and Camden, N.J., he graduated from Camden High School in 1975. Min. Wallace served in the US Army from 1976 to 1979 after which he received an honorable discharge. In 1982, Min. Wallace married his wife Valarie. That union was blessed with three children: two daughters, Taylor and Morgan; and a son Duane, II. In 2010, after 28 years of marriage, Valarie was called home from labor to glory by the Lord. Min. Wallace's walk in ministry began at St. John Baptist Church of Camden, N.J., under the leadership of Pastor Silas M. Townsend, where he was ordained as a deacon in 1994. In 2006, Min. Wallace accepted his call to the Gospel ministry and was licensed to preach at St. John Baptist Church of Pennsauken N.J., where he served as Associate Pastor and Youth Pastor. In 2003, Min. Wallace received his Bachelor of Science degree in Bible and Christian Leadership from Philadelphia Biblical University.
Currently, he is working on his thesis for a Master of Science degree in Christian Organizational Leadership, having completed the required classroom coursework. His ministry accomplishments and involvements include: teaching children and adult Sunday school and Bible study; leading men's workshops and group interactions; church benevolence services; marriage enrichment ministry workshops; pre-marital and post-marital counseling; and youth church. Min. Wallace had been a friend of Alpha Baptist for many years before the Holy Spirit led him to formally join. He comes with a desire to continue to serve God by serving His people.
-Min. Wallace