Reverends of Alpha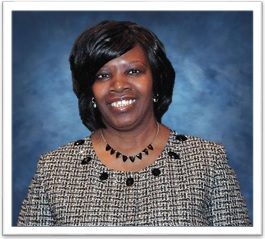 Reverend Valerie Bosley  was born in Silver City, MS and lived her early life in Jackson, MS. A walk with God and Christian living became evident to her as a young girl while staying with her godfather and mother, Rev. and Mrs. J.C. Rankin Pastor, Zion Traveler's Missionary Baptist Church, Jackson MS (1953-1984).
Rev. Bosley was introduced to a higher walk of salvation in 1989 at Princeton Deliverance Center Church in Trenton, N.J.
She has functioned as assistant Pastor, Oasis of Life Family Deliverance Church in Mt. Holly, N.J. from 2000 – 2003, as Elder, Evangelist and Women's Pastor, of Princeton Deliverance Center, Trenton, N.J. (1990-2000 and 2003-2010). She has also served as Sunday School Teacher, Youth and Adult Choir Director, and Missionary.
In 1999, Rev. Bosley completed Ministry Training and was awarded a certificate of Ministry from the Deliverance Bible Institute at Princeton Deliverance Center, Trenton N.J. She was also licensed and ordained through Princeton Deliverance Center (1999).
Other educational accomplishments for Rev Bosley include Master of Administrative Science, Organizational Management and Leadership and a Graduate level certificate in Paralegal Studies from Fairleigh Dickinson University, Madison N.J.; the degree of Bachelor of Science, Human Service and Legal Studies from Thomas Edison State University, Trenton N.J.; the degree of Associate in Applied Science, Paralegal Studies from Mercer County Community College, Trenton, N.J. She is employed with the State of N.J. as a Supervising Contracts Administrator.
Rev. Bosley became a member of Alpha in January 2011 by the leading of the Holy Spirit and has been blessed tremendously since coming. She especially enjoys the love and fellowship of her brothers and sisters at Alpha. It is her belief that what we have at Alpha is "UNIQUE" to church today! She holds herself to be a humble servant, placed here to serve!
Rev. Bosley is married to Eric Bosley, Sr. who she faithfully attends Alpha with.
Her favorite Scripture is Ephesians 3:20:
"Now to Him who is able to do immeasurably more than all we ask or imagine, according to His power that is at work within us."
-Rev. Bosley
[space_20]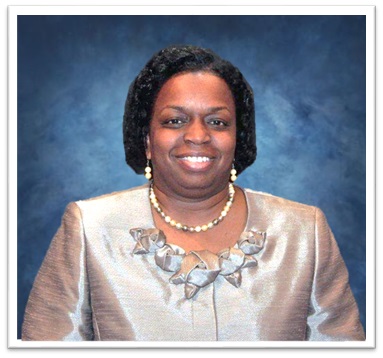 Reverend Brenda Bligen  was born in Richmond, Va. Raised in Dinwiddie County. She graduated from Dinwiddie High School in 1982. Rev Bligen served in the US Army from 1984 to 2010, retiring at the rank of Sergeant Major (E9).
Reverend Brenda Ice-Bligen is a graduate of Liberty University where she received a Bachelor in Business Management from a Biblical perspective. She is also a graduate of Wilmington University where she earned a Master in Business Administration. Reverend Bligen is currently a Seminary student at Liberty University with a Major in Pastoral Counseling.
Reverend Bligen accepted the Lord at an early age. Rev Bligen loves teaching and bringing the word to life while having fun. She was licensed to the Gospel Ministry on January, 1995 in Heidelberg, Germany and ordained 1997 and 2011.  Reverend Bligen held many leadership positions over the years. She is married to Lionel M. Bligen and together they have 5 children. Reverend Bligen credits the Lord Jesus for all of her accomplishments, and states "without him I am nothing. To God be the Glory for all he has done". Reverend Bligen states that the joy of the Lord is her strength!!
One of her favorite scripture is 2 Timothy 2:15,
"Study to show thyself approve unto God, a worker needed not be ashamed but rightly divide the word of truth".
-Rev. Bligen
[space_20]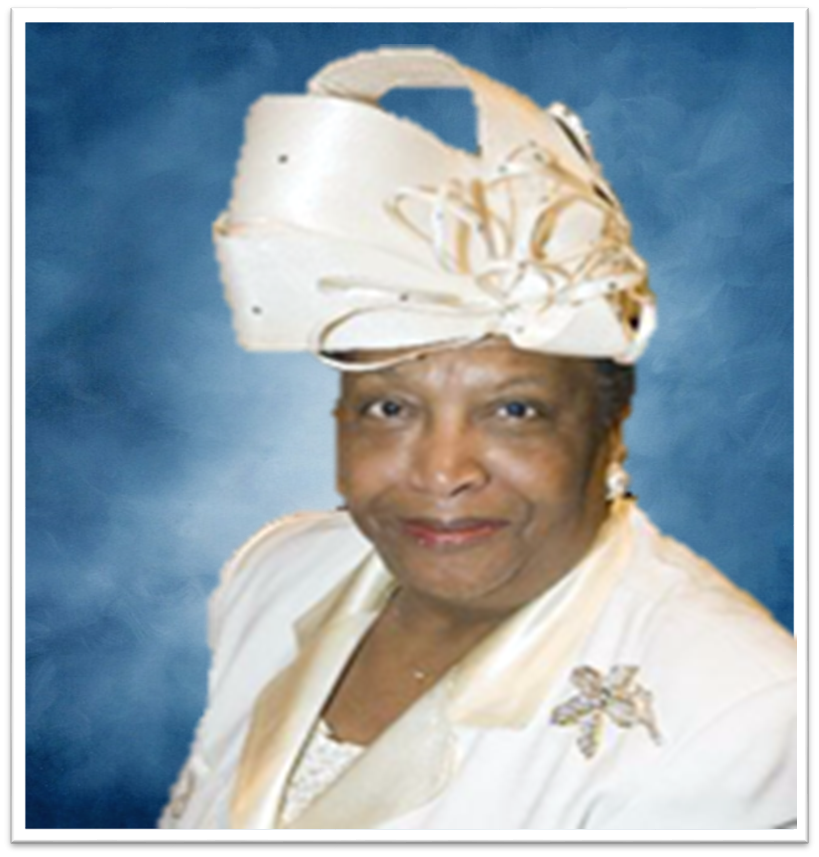 Reverend Anita Louise Edwards  has dedicated her life to exhibiting the love of Christ through her role as an educator, preacher, wife and mother. She is a native of Dawson, Georgia and a product of the Terrell County Public Schools. After graduating from high school she attended Tennessee State University in Nashville, Tennessee and graduated with a Bachelor of Science degree in mathematics and physical science. She received a Master of Education from The College of New Jersey in Trenton, New Jersey and a Master of Divinity from Eastern Baptist Theological Seminary in Philadelphia, Pennsylvania.
Reverend Edwards is a retired science and mathematics teacher of the Willingboro School District. She taught locally at Memorial Junior High and John F. Kennedy High Schools. She has touched the lives of many students over her thirty-five years as an educator. Because of her loving dedication to the teaching profession her colleagues at Memorial Junior High and the District Teacher Recognition Panel selected her as the Outstanding Teacher of the Year.
Reverend Edwards affectionately called Rev. Anita by the congregation has been an active member of Alpha Baptist Church since 1979 where Rev.  Danny Scotton, Sr. is the pastor. She was licensed to the Christian ministry January 20, 1982 and was ordained to the work of the Gospel Ministry by the authority and order of the Alpha Baptist Church of Christ on the 16th day of July 2000. She is currently serving in the capacity of Associate Pastor, a member the Women's Task Force and the Department of Christian Education. She is a member of Women Reaching Women Inc. a group of women dedicated to reaching women with the gospel of Jesus Christ through workshops, retreats, and prayer breakfasts.
Reverend Edwards has been a resident of Willingboro, New Jersey since 1969. She is married to Allen Edwards, Jr. and is the proud mother of three children: A. Bernard, Audrey and Brice. She is also the proud grandmother of: Brandon, Reggie, Brian, Helena, Anita, Shawn, Alyssa, Raymond, Deja and Jasmine.
Reverend Edwards believes as the Word of God teaches, that only what we do for Christ will last. We should make no reputation for ourselves, but lift Christ up and allow Him to receive all of the praise and honor, which He so richly deserves.
"The Lord is my light and my salvation whom shall I fear? The Lord is the strength of my life; of whom shall I be afraid?" Psalm 27:1
-Rev. Edwards
[space_20]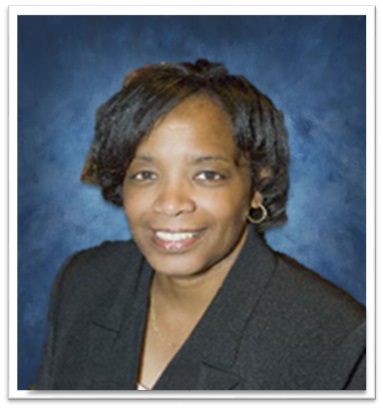 Reverend Pamela Taylor is an Associate Minister at Alpha Baptist Church, Willingboro, NJ, where she works in the women's, pastoral counseling, Christian Education, and "Connections" ministries, among others. Rev. Taylor accepted Christ at the age of 10 while a member of the Union Baptist Church in Trenton, NJ, and was baptized there by Rev. Albert Tibbs. She has long known that God has anointed her for His unique purpose and that He alone has been equipping her to spread the good news of Christ and to encourage others to know Him on an intimate basis.
A Trenton native and graduate of the Trenton Public School System, she is also a graduate of The University of Georgia, where she earned a BA degree in journalism, and Philadelphia Biblical University (now Cairn University), where she earned an MS in Christian Counseling. She has also studied at the Philadelphia Child and Family Therapy Center and Rutgers Graduate School of Applied and Professional Psychology. She was licensed and ordained for the work of the gospel ministry by Alpha Baptist Church in 2001 and 2002, respectively. Rev. Taylor works for a not-for-profit educational organization in Princeton, NJ as a Senior Trainer for youth leadership development and adult learners.
Rev. Taylor has been married since 1988 to Alpha Associate Minister Robert Taylor and they are the parents of two sons—Christian and Kevin. She thanks God for having been raised in a Christian home and for the opportunity to have built a Christian home with her husband for their children.
The scripture which has long provided strength to Rev. Taylor is Joshua, Chapter 1, which reminds us to be strong and very courageous—God is with us. Another favorite is Ephesians 3:16-21 in which Paul prays that the people of God would be filled to overflowing as we comprehend the depth and breadth of God's love for us. For encouragement, Rev. Taylor looks to Psalm 119:49-50, which says: "Remember your word to your servant, for you have given me hope. My comfort in my suffering is this: Your promise preserves my life."
Anyone who has been around Rev. Taylor long enough knows that she loves the old-time hymns of the church. "Oh, I Want to See Him" sums up her ultimate desire:
"Oh I want to see Him, look upon His face; There to sing forever of His saving grace; On the streets of glory, let me lift my voice; Cares all past; Home at last; Ever to rejoice."
-Rev Taylor