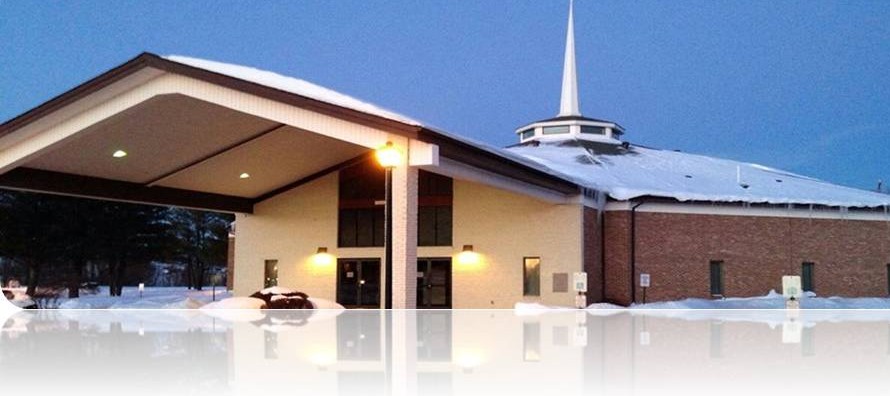 ~Our History~
        Alpha Baptist Church of Christ, Inc. grew out of the association of twelve individuals who met weekly at one of their homes to study the Bible. The twelve were members of the Chit, the Zan and the Bass families. The group's experiences from the weekly Bible studies were so rich and rewarding that they decided to hold Bible study and worship services for the general public.
       As a result, on February 8, 1977, Dr. Joseph O. Bass and Nu Nu Zan formed a corporation, the purpose of which was to encourage, support and promote Christian Evangelism, Christian Missions, Christian Education, Christian Stewardship, Benevolence, Human Freedom and such other Christian work. The corporation was named the Alpha Baptist Nurturing Center of the New Jersey Convention of Progressive Baptists, Inc. and was located on East Broad Street in the city of Burlington. Charter members were Tin Maung Chit, Mrs. Mie Mie Chit, Carmen Chit, Winston Chit, Noel Chit, Donna Williams, Pete Cooke, Nancy Cooke, Nu Nu Zan, Spencer Zan, Rev. Joseph Bass, Mrs. Charline D. Bass, Karen S. Bass and Julie Bass. The first new members to join the church were the James Brown family.
       The first public worship service was held on June 5, 1977 in the gymnasium of the Martin Luther King Jr. Elementary School, Willingboro, NJ. Rev. Bass served as interim pastor. The group later held services at premises located at 175 Somerset Drive, Willingboro, NJ, which subsequently was purchased. The congregation soon outgrew the Somerset Drive space resulting in remodeling and expansion projects in 1978, 1984, 1986 and 1987. In June 1980 Rev. Bass became the permanent pastor. On June 20, 1982, Reverend Anita Edwards was licensed to preach and became the Assistant Pastor. Rev. Eric Johnson also later joined the staff.
      In 1984, Alpha became affiliated with the American Baptist Churches, New Jersey and the American Baptist Churches, USA. The need for additional spiritual leaders became apparent and in 1989, after completing two years of study, seventeen lay persons received certificates as Lay Apostles. The name of the church was changed to Alpha Baptist Church of Christ (Nurturing Center), Inc. on August 29, 1989.
      The church continued to grow, and without the ability to further expand the facility, the congregation voted to build a new church. On December 12, 1990, Alpha purchased three acres of land at Rose and Pine Streets in the City of Willingboro upon which to build the new church. Construction of the church began in December, 1992. It was a labor of love as members applied their skills and devoted their time to help build their church.
      Finally, on October 17, 1993 the new church building was dedicated and a congregation of two hundred seventy members began worshipping at the new site. The membership and programs expanded as new buildings and projects were added to the site. Danny Scotton, Sr. was approved to receive a license to preach in 1994 and in 1995 was appointed Youth Pastor. Three years later, Rev. Alonzo Sutton and later Rev. Ernest Marke joined the pastoral team, as did Reverend Charles Levi Martin in 2000. After several years, the membership came full circle. Reverend Bass submitted his resignation June 29, 2002, which was to be effective September 30, 2002. He had served as pastor of Alpha for twenty-five years and retired as Founder/Pastor Emeritus on September 29, 2002.
       His Successor, Reverend Danny E. Scotton, Sr. returned to Alpha and was installed as Alpha's new Pastor on September 29, 2002. He joined Associate Pastor Rev. Anita Edwards and Rev. Lewis Cook, Rev. Michael Clay and Rev. Pamela Taylor. Rev. Maurice Mimms later joined them, in turn. Under Pastor's Scotton's leadership the Youth ministry, Men's Fellowship and Women's Ministry have been greatly enhanced and many new ministries, including Praise and Worship Dancers, the Marriage Ministry, the Widow's Ministry, Pastor's Aide Ministry, Parenting Ministry, Feed the Homeless Ministry, Mothers of Preschoolers ministry, to name a few, have been added.
         Reverend Scotton led in the development of the Church's motto: "Look at Us" based on Acts 3:4b. Why do we challenge others to look at us? Because Alpha C.A.R.E.S. The community has taken a look and is pleased with the demonstrated love shown by our members. Over nine hundred new Saints, including over 230 newly baptized, have joined our membership bringing our total membership to over one thousand, 850 of whom are active. Alpha has also been blessed with an increase in its Pastoral Team. Rev. Janet Montford, Rev. Willie Hall, Rev. Patty Harris, Rev. Connie Henderson, Rev. Leesa Jones, Rev. Dr. Glen Porter and Rev. A. Paulette Birchett have joined the team. In November of 2006 Rev. Lewis Cook was voted in by the membership as the Assistant Pastor. Also, this year a second worship service was added to ensure that all members and visitors could be accommodated to worship the Lord. God is truly blessing the Alpha Baptist Church in its continued growth and development.
HE HAS DONE MARVELOUS THINGS, PRAISE THE LORD!